This morning, Secretary Yao of Changxing County Economic and Information Technology Commission, Mayor Feng of Hongxingqiao Town, and Deputy Secretary Ding, accompanied by General Manager Sanjin Yu, inspected the Hongxingqiao No.3 Branch of Huzhou Sanjin Special Textile Co., Ltd!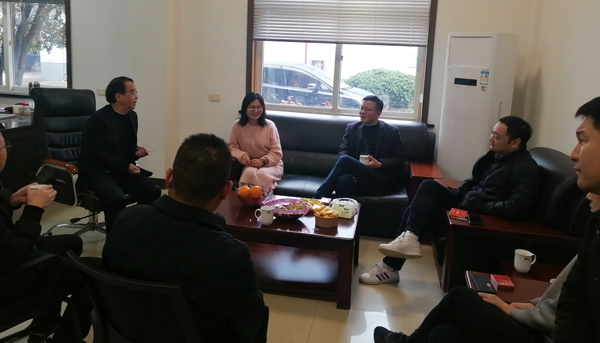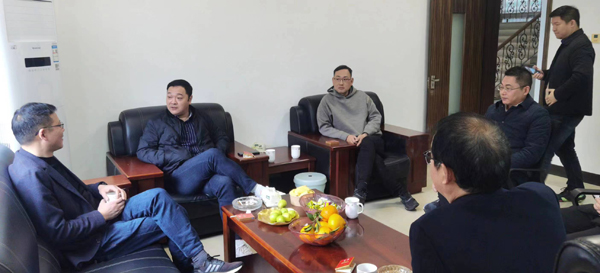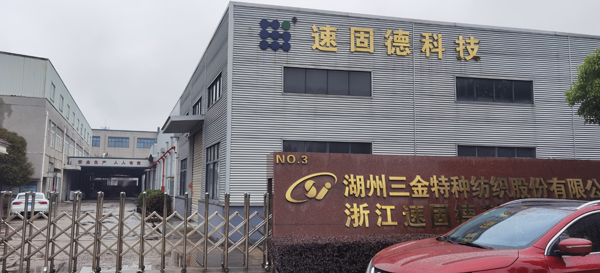 Huzhou Sanjin Special Textile Co., Ltd., founded in 2002, is located in Changxing County, Zhejiang Province, the beautiful coast of the Taihu Lake Lake. It is adjacent to 104 and 318 national roads and Hangzhou Nanjing, Shanghai Anhui expressways, with superior geographical location and convenient traffic conditions. The company is a private high-tech enterprise specializing in the production of clothing adhesive linings. The clothing adhesive linings series are widely used in various types of clothing, shoes, hats, and composite fabrics.
The company covers an area of 50 mu, with a registered capital of 50 million yuan, total assets of 120 million yuan, and annual sales of 180 million yuan. The company has three branches: a lining factory, a fabric factory, and a glue powder factory. It has 30000 square meters of office buildings and workshops, and 216 employees, including 30 management personnel and 40 professional and technical personnel.
The "Three Gold Interlining" brand is a famous trademark and brand name product in Zhejiang Province. The company currently has the production and technical development capabilities of various adhesive linings such as double dots and powder dots, as well as supporting production capabilities such as warp knitting, bleaching, and weaving. It produces 70000 meters of woven and knitted interlining for clothing, 20000 meters of special collar lining, 80000 meters of nonwoven lining, and 300 million meters of interlining annually. The company has a complete set of German "Karl Mayer" company's high-speed warp knitting equipment, including six sets, two sets of advanced double width powder dot and two sets of double width double dot machines, one set of warping and sizing equipment, two sets of bleaching and finishing equipment, 400 sets of double width rapier machines, 151 sets of water jet looms, 30 sets of air jet looms, and two production lines of hot melt adhesive series.